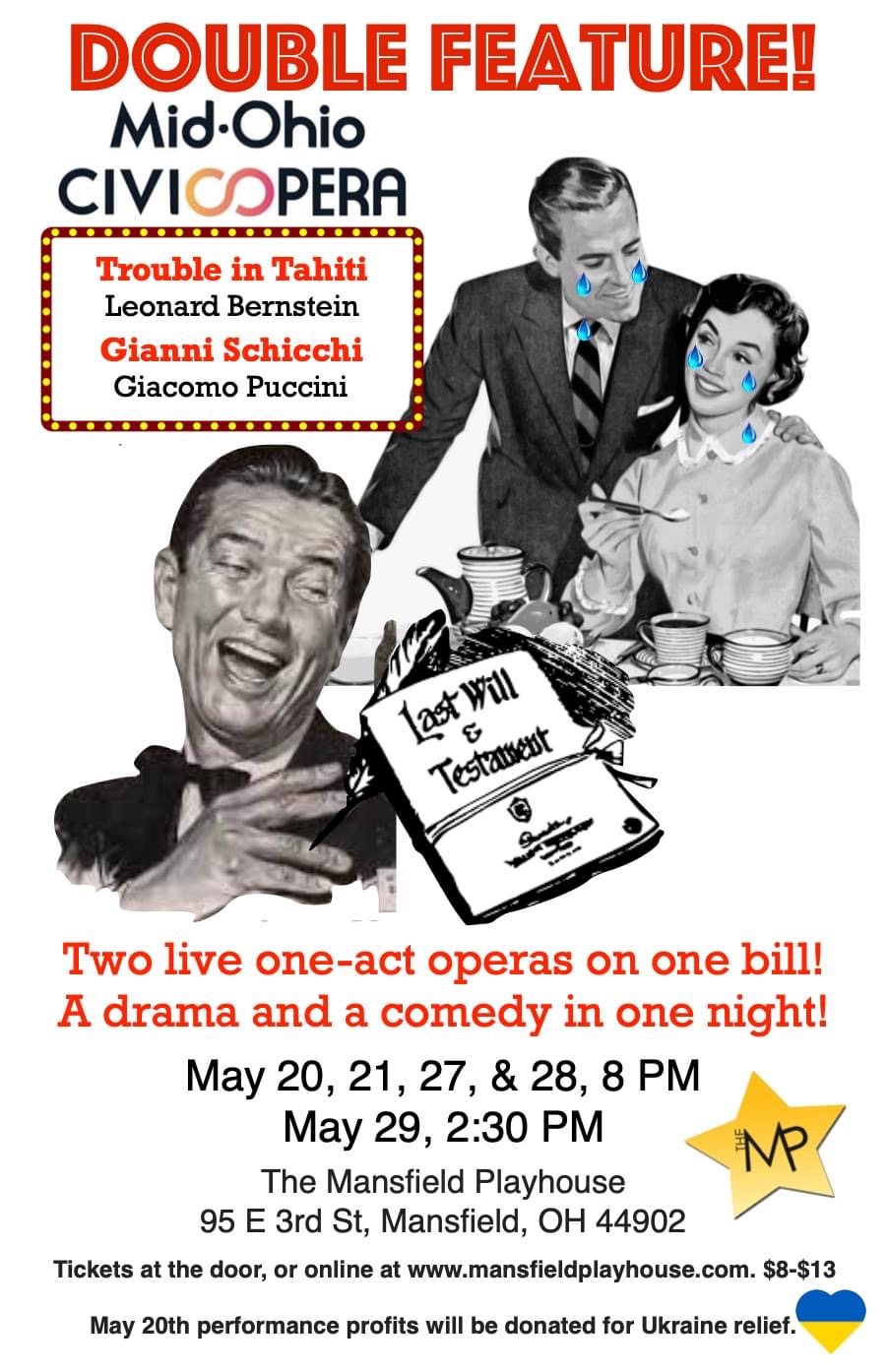 Two one-act operas in one night, a drama and a comedy, all in under two hours. We are partnering again with The Mansfield Playhouse, using their newly renovated and updated theater.
Trouble in Tahiti is the story of one couple struggling with married life not living up to commercial and society expectations. Story and music by Leonard Bernstein, the composer of West Side Story. Grab a Phoenix beer, or glass of wine at intermission and settle in for an uproarious comedy to finish the night. Gianni Schicchi is the story of a greedy family behaving poorly and a young couple in love trying to overcome their family's pettiness. With the help of the town fixer, Gianni Schicchi, everyone gets exactly what they deserve. Contains the famous song, "O mio babbino caro". You might even see a local celebrity in the role of the dead Buoso Donatti who keeps popping up at the wrong time.
Half the cast are folks who live right here and the other half comes from across the country. This is professional regional opera at its best. Opening night proceeds will be donated towards Ukraine relief, the home country of our pianist, Sophia Pavlenko Chandley.